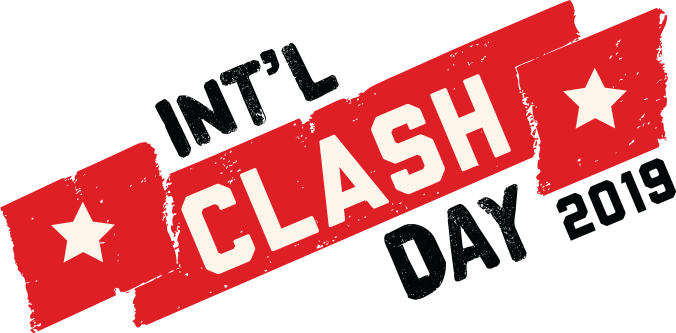 TUNE IN TO THIS THURSDAY FOR MUSIC FROM THE CLASH ALMOST EVERY HOUR AS WE CELEBRATE INTERNATIONAL CLASH DAY 2019!
More information:
This is anti-racist, and anti-fear. This is pro-solidarity, pro-unity, and pro-inclusion. This is a public service announcement with GUITARS.
This is International Clash Day 2019, and all day long, all across the globe, we're celebrating music as a tool for social consciousness, a band that made it sound so damn good, and an iconic record that still changes lives 40 years later.
We'll also celebrate the 40th anniversary of the Clash's masterpiece, and one of the greatest records ever made, London Calling.
It's a powerful record that laments the destructive forces our world has set loose, seemingly out of our ability to control. It explores our search for fulfillment through addictions and bottomless appetites, and grapples with the eternal question of whether to stay true to yourself or slide down that well-worn path toward comfort, status, and ease.
Through melody, rhythm, lyrics and attitude, London Calling lays bare a modern world that seems empty and meaningless, and calls on us to wake up and take action. Join us in celebrating London Calling and the Clash's message of inclusion, multiculturalism, pro-immigration, anti-hate, anti-racism, and anti-fascism. It's a message that is arguably even more relevant today than it was 40 years ago.
Presented by KEXP and Rock Hits 92.3!